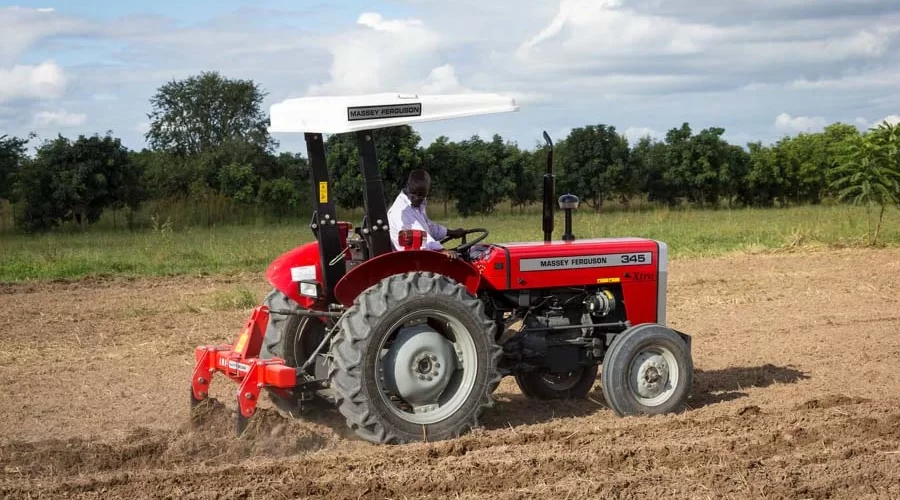 Agriculture has been a key sector of Sudan's economy for generations. With the recent influx of modern machinery into the market, farming techniques in Sudan have been rapidly changing. Farmers are increasingly investing in reliable tractors and implements to increase efficiency. Among the top tractor brands in Sudan is Massey Ferguson. Here's a look at how Massey Ferguson tractors are changing Sudanese farming techniques.
Increased Efficiency and Productivity
Massey Ferguson tractors are designed to tackle heavy loads on the farm with efficiency and speed. The result is a quick and efficient agricultural activity, allowing farmers to cover more land in less time. This increased efficiency means that farmers can produce crops in larger quantities and meet market demand. We have perfected a robust and versatile design with improved hydraulic systems and a range of optional services and information management tools.
Affordability and Accessibility
Our tractors are available for sale in Sudan, making it possible for farmers to access equipment that they otherwise could not afford. The brand has a reputation for offering top-of-the-line tractors at affordable prices, making them accessible to farmers in need of high-quality farming machinery. In collaboration with local dealerships, farmers can quickly access brand-new tractors and implements without having to travel far.
Superior Implement Support
Massey Ferguson tractors come with superior implement support. The brand offers a wide range of implements that have been developed to work seamlessly with their tractors. This allows for easy setup and efficient machinery use. By ensuring that our tractors are compatible with a range of implements, We make it easier for farmers to invest in their equipment.
Adaptable and Versatile
Farming techniques vary widely across Sudan. The Massey Ferguson brand is aware of this and thus offers adaptable and versatile tractors suitable for a range of farming practices. From ploughing and harvesting to tillage and planting, Our tractors are equipped to handle every farming activity. Additionally, the tractors come with various accessories that can be added or removed to enhance their functionality, making them suitable for every farmer's needs.
A Reputation for Quality
For over 60 years, Massey Ferguson has earned a reputation for quality. Their tractors are proven to be reliable in the toughest conditions, including Sudan's extreme heat and arid soils. This means that farmers who invest in our tractors can count on them to last long and do their job seamlessly. The brand continues to improve its equipment based on feedback from its customers, always striving to meet or exceed their expectations.
Massey Ferguson tractors are changing Sudanese farming techniques by being reliable, efficient, affordable, compatible, and versatile. The brand has proven its commitment to agriculture through a range of best-quality tractors and innovative implements suitable for every farmer's needs. As the repercussions of climate change and population growth become apparent in Sudan, investing in modern machinery like ours is becoming increasingly necessary. Whether you are a seasoned farmer looking to upgrade your equipment or a young person interested in setting up your own agribusiness, Massey Ferguson will meet your needs and expectations.
June 5, 2023
By:Massey Ferguson Sudan
no comments